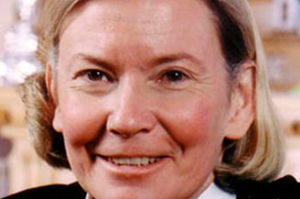 Christchurch's mayor has backed calls for all information on the city's cathedral rebuild to be made public, calling Bishop Victoria Matthews "the guardian of a building which belongs to all of us".
The bishop has come under fire for not releasing the engineering report behind the controversial decision not to rebuild the 131-year-old ChristChurch Cathedral.
"Why am I needing to have the public confidence that you speak of if I believe I have done due diligence in this matter," she told Newstalk ZB's Mike Yardley yesterday.
"I actually answer to my God, I answer to my standing committee, I answer to Church Property Trust, I answer to the people of the diocese."
But Bob Parker said the bishop had not been prepared "for the incredible backlash of emotion that surrounds a very beautiful, very special old building".
He said the building was still saveable and the Anglican Church's engineering reports should be made public.
"We've got an international architect by the name of Kit Miyamoto, who has been to the city and feels very strongly that this building should be and can be retained, that it is affordable. I think it would help the debate a great deal if he was able to put his information on the table and see if he can back it up," he told Newstalk ZB this morning.
"I don't think she is taking this lightly, I don't think the church is taking this lightly, but I think the community needs to have more confidence that this is the only way forward.
"Strictly speaking she is only answerable to her public, to her church, that is exactly how she sees her role.
"But she is also seen by the community as the guardian of a building which belongs to all of us. A lot of public money has been invested in the building, but more than that a huge amount of emotion has been invested in this place. I don't think the process has been handled as well as it could be.
"This is a building that is not just a church that belongs to the Anglican Church, legally of course it does, but emotionally there is a huge vested interest from the people in the city in the building and what happens to the building.
"And I think there are many people in Christchurch who are not confident that all aspects, all potentials for the retention of some or all of this building have been properly canvassed. That really is where a lot of the anger is coming from."
Meanwhile retired reverend Graham Brady said the bishop has divided the church community.
"Some of the senior clergy have left, have resigned. It is a direct result of the way the Bishop acts," he told Newstalk ZB.
"I think the bishop has had it in her head the whole time to get rid of this cathedral, she wasn't interested then and I don't think she has been interested since."
Reverend Brady, who worked for a fundraising group that raised $8 million for the cathedral in 2006, is campaigning to save the church.
"I've also had clergy who have phoned and said, well you know, I can't say it, because I'm still in active ministry and would lose my license, but we're behind you all the way."
- Herald Online, Newstalk ZB