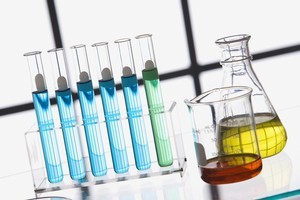 Up to 25 scientists are likely to lose their jobs at government-owned Plant and Food Research and another 18 could be forced to move cities to keep their positions.
The Crown Research Institute has struggled in the last year because a difficult economic climate has discouraged investment in research and development, from both government and businesses.
Plant and Food corporate communications director Roger Bourne said the job consultation process was in its early stages, but 25 science operations jobs were on the line, and 18 scientists would probably be moved to other sites.
"I'm not going to sugar-coat it: People's roles will be disestablished and need to be, but whether it's those full 25 or not is up in the air.
"We are in reduced financial circumstances," he said.
"The books are okay, but we can't afford to wait until they're not.
"If you look at where we're making changes, and the type of changes we're making, it's designed to make us more efficient across everything we do."
The institute has about 900 staff in New Zealand, Australia and the United States, and works from 14 sites around the country. Just over half of its $113 million in revenue comes from the Government, and the rest from commercial contracts and royalties.
Plant and Food's partner organisations - fruit and vegetable companies and the wine industry - have been stung by a slow economy and high New Zealand dollar, and the kiwifruit and tomato industries are both reeling from devastating diseases.
The kiwifruit industry also pays significant royalties to the institute for its innovations, and therefore the vine-killing Psa virus has hurt Plant and Food's royalty payments.
Science fact
Plant and Food Research is a government-owned science company providing research and development to add value to fruit, vegetable, crop and food products.
Staff: 900
Losing their jobs: Up to 25 scientists
To be moved: 18 scientists
Revenue (2011): $113,217,000 (below budget by $5.9 million)