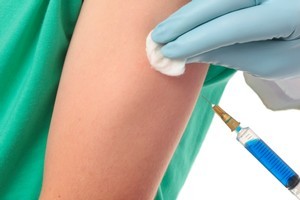 At least 19 cases of Hepatitis A have been confirmed in Auckland, as the public health service works to contain the spread of the disease.
Dr Shanika Perera of the Auckland Public Health Service said this afternoon they are investigating a cluster of cases, some involving school-age children.
"At this time it is unknown how the disease was initially contracted, we are currently working with the cases to determine the source of the disease and prevent further spread," said Dr Perera.
Symptoms in children usually include fever, an upset stomach, and feeling tired and generally unwell. Many children do not show any signs that they have been infected. Very occasionally children develop jaundice, a yellowing of the skin and the whites of the eyes. Symptoms are considerably worse if it is contracted by an adult.
The disease is contagious, and can be spread through food, water and close contact. People who contract Hepatitis A will be contagious for 1-2 weeks before they start to feel ill and one week after they develop jaundice.
"If a parent is concerned that their child may have been exposed to Hepatitis A infection and they're unwell, we ask that they stay away from school, childcare centers and social events, and contact their doctor," said Dr Perera.
Hepatitis A is diagnosed with a blood test.
Hepatitis is uncommon in New Zealand, but immunisations are offered to people who are travelling to places where Hepatitis A is common, or if there is a large outbreak in the community.
- APNZ