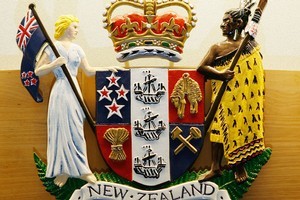 Veteran equestrian Glenys Flora Foote stole more than $36,000 from the sports governing body in Northland to invest in an overseas scheme that guaranteed her a return of $1 million.
She later discovered the scheme was a scam but her theft forced the Northland Equestrian Federation to seek emergency funding to continue operating.
The 73-year-old previously pleaded guilty to obtaining $36,360 by deception and was yesterday sentenced in the Whangarei District Court to five months' home detention and ordered to pay reparation.
Foote promptly repaid the federation $6000 after the matter was reported to police and she handed over a cheque for $21,000 to a federation representative in court yesterday.
Judge Greg Davis ordered her to pay the balance of $9630 but did not give a specific timeframe.
A Northland Equestrian Federation representative refused to comment on the sentencing.
Foote committed the offences between February 2008 and September 2010 while holding the dual position of secretary and treasurer of the federation.
Foote has had a long association with equestrian, both in Northland and New Zealand, and began competing as a 10-year-old.
She has been a life member of Equestrian Sports New Zealand and served as president of the Northland Equestrian Federation for five years.
Foote cashed numerous cheques from the ANZ Bank and one written out for $20,000 was identified as fraudulently presented by her to obtain cash for personal use. Many other cheques were questioned by the federation's committee members but there was a lack of supporting documents.
Judge Davis said the frequency and amount of money fraudulently obtained by Foote resulted in the federation being left with very little money to organise or run events.
When spoken to by police, Foote said it was not her intention to steal the money as she merely borrowed it and intended to repay it later.
Foote said she became involved in an overseas investment scheme that was supposed to have guaranteed her $1 million in return.
Lawyer Kelly Johnson said it was unlikely Foote, a pensioner, would be able to repay $9630 within a short time.
The $21,000 she paid through a cheque was proceeds from the sale of a horse.
Judge Davis said in the pre-sentence report, a probation officer noted Foote's lack of remorse and lack of insight into her offending. She was quoted in the report as saying: "If I had been paid out millions of dollars, everything would have been okay.''
On her offending, she said: "I guess these things happen.''
The judge said Foote's actions constituted a gross breach of trust.
For more articles from this region, go to Northern Advocate