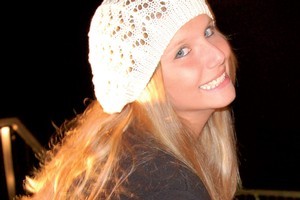 Violent offenders and rapists have been bailed to the same address as their victims in cases that critics say highlight the failings of bail legislation.
In one case, an Auckland mother who had been living with her uncle was "viciously raped" by her cousin - then became homeless after the attacker was bailed back to the same address.
"Her uncle was put in a position of choosing to support his son over his niece," said a report to the Ministry of Justice, released under the Official Information Act.
The Herald on Sunday asked to see emails sent to the ministry on proposals to change bail laws.
The email flow, which did not identify individuals, revealed another case where a man who stabbed his partner in the neck was also returned to the family home on bail.
And in a third case, a woman who had petrol poured over her by her partner was forced to live under the same roof after a bail decision.
The revelations come a day before supporters of Christie's Law - a movement named after Christie Marceau who was allegedly murdered by an on-bail man in November last year - take to the streets to call for stronger bail legislation.
Supporters, who advertised in major newspapers yesterday, will meet tomorrow at the High Court at Auckland.
Debbie Hager, who raised the latest cases through her woman's advocacy group Homeworks Trust, said there was a lack of understanding among police and court officials.
"We don't understand how sending these people back home [because] they have said they will behave themselves is possible.
"It's just a joke."
Hager said there was a failure to enforce and regulate laws. Female victims were often pressured into allowing abusive partners back to live with them.
"If defendants accused of violent crimes with a family violence component were remanded in custody, it would protect victims from being revictimised and intimidated in this way."
University of Auckland associate professor of law Bill Hodge said it could taint a witness in any court case.
"For god's sake, the man who commits the crime shouldn't be sent back to the same home - it must be intimidating as hell for the victims."
Tougher bail laws have been proposed under a bill set to be introduced to Parliament this year.
They include reversing the burden of proof, so that people accused of murder or serious class A drug offences would have to prove they were not a risk, rather than the other way around.
Christie's Law
The following changes are being sought by campaigners.
* No bail for any person accused of an offence involving serious violence as defined by the "three strikes" legislation
* No bail for any person accused of an offence which attracts a sentence of two years or more
* Police given the discretionary power to veto a judge's decision to grant bail which would then automatically move the application to a higher court
* The views of victims of violent offending be given paramount considerationEvery serious bail breach is formally investigated
* More accountability for judges who expose the public to undue risk