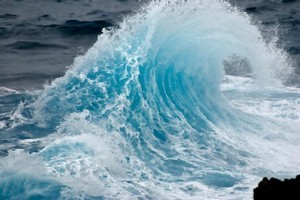 A man's fatal decision to go swimming after drinking at a party has his family urging others not to make the same mistake.
Ceiling fixer Robert Bernard Campbell, 49, had been drinking with colleagues at a Christmas function aboard a charter boat in Lyttelton Harbour, near Christchurch, when he went into the sea and drowned while his workmates looked on.
Mr Campbell was intoxicated "and this has resulted in his death", coroner Richard McElrea concluded.
Mr Campbell's brother, Murray Campbell, told the Weekend Herald: "It was a spur-of-the-moment thing that he did, and it was fatal for him.
"There's a time to have your fun ... and there's a time to just be aware of the outcome of silly things that you can do ..."
A coroner's report released yesterday said the 18m boat Mr Campbell was on was anchored about 80m to 100m offshore, in December 2010, when he stripped down to his shorts and entered the water, saying he wanted to search for paua and kina.
"He began swimming towards the shore. He appeared to start strongly in a freestyle manner but slowed progressively and reverted to a 'doggy-paddle' style of swimming. He encountered a patch of seaweed 1m-2m from the shore and slowed considerably. He appeared motionless in the water."
The boat skipper said Mr Campbell did not seem to panic at any stage, but when he got to the patch of seaweed "you could see he didn't have the oomph to get through it ..." The skipper lifted anchor and drove the boat to Mr Campbell's aid, where several of his colleagues pulled him on to the rocks and began CPR.
The Westpac Rescue Helicopter arrived 15 minutes later, and a paramedic determined that Mr Campbell was dead.
Murray Campbell said his brother was a "party man" who made people around him happy.
A passenger told police he saw Mr Campbell drink four to five bottles of beer "and maybe a Smirnoff" before going into the water.
Mr McElrea concluded that Mr Campbell's high alcohol level of 249 milligrams of alcohol per 100 millilitres of blood impeded his ability to swim. The legal limit for a driver aged 20 years or over is 80mg/100ml.
Screening of his blood also indicated possible use of cannabis. Mr Campbell's emphysema might have affected his lung capacity, Mr McElrea said.
Water Safety NZ says alcohol dramatically reduces the chance of survival when trying to stay afloat.