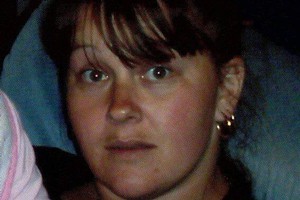 Christmas just wasn't the same for Clare Smith and her family after losing her sister in a car crash.
The Rotorua woman's sister, Paula Jessep, died on December 22 and police have said she was texting before her car crashed.
Mrs Smith now wants to speak out about the dangers of texting and driving in a bid to prevent a similar event from happening to another family.
Ms Jessep, 37, was killed just three days before Christmas as she was driving home to Hamilton after attending a funeral in Rotorua.
She crashed her car into another vehicle, which had three passengers, on State Highway 1, just north of Tirau.
At the time of the crash, Senior Sergeant Fane Troy of the Taupo road policing group said, investigations showed Ms Jessep was having a text conversation on her mobile phone when the accident happened about 10pm.
He could not say if she was typing a text at the time of the crash but, he said, she had sent and received a number of texts before the crash.
The three female passengers in the other vehicle - a 24-year-old and her 19-year-old sister, from Tokoroa, and a 20-year-old friend - had to be cut from the extensively damaged car by the Fire Service.
They were taken to Waikato Hospital with serious but non-life-threatening injuries.
Mrs Smith said the past two months had been incredibly hard without her sister.
"Christmas just wasn't the same; you open up presents and try to have a nice day with the kids but it was just so hard without her,'' she said.
"Her birthday was also just before the New Year so that was hard as well.'' Mrs Smith said accidents like this was something she didn't wish on anyone.
"You usually read about these sorts of things in the newspaper and you never think that it would actually happen to you.''
She said a lot of her friends and family would have texted while driving regularly before Ms Jessep's crash.
"I used to do it a lot and I know others who did as well. You just don't think twice, but now I wouldn't dream of it,'' she said.
"I can see why people still do it though. Everyone is just so busy and you think you can save some time by replying to a text or calling someone while you are in the car. Sometimes a car can be an extension of an office.''
Mrs Smith said she now wanted people to think twice before they picked up their cellphones while driving.
"It is not just yourself who you are putting in danger but everyone around you and your passengers,'' she said.
"Paula would hate to think that the others in the car with her had to spend time in hospital, she would have hated herself for putting others in danger.''
Mrs Smith said her sister was survived by her 16-year-old son who she described as "amazing''.
"He has just coped with everything so well,'' she said.
"We just want to make sure something positive can come from this accident.''
She said she wanted to spread the message that people can die from texting while driving.
"I am keen to actually go into schools and talk to kids about these dangers,'' she said.
"It is such a risk and I don't think the younger generation realises how dangerous it is to text and drive.''
Bay of Plenty police road manager Inspector Kevin Taylor recently told The Daily Post that texting and driving had increased in not only the Bay of Plenty, but nationwide. "Any texting while driving is high-risk and foolish behaviour.''
Mrs Smith said lives would be saved if people didn't text and drive. ``If Paula hadn't have texted while driving she would still be here.''
For more articles from this region, go to Rotorua Daily Post