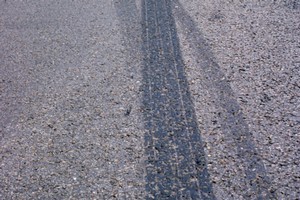 The deaths of two Swedish tourists in a car crash highlights the need for all motorists to drive to the conditions, the coroner says.
Theresia Andrea Johansson and Emelie Jenny Green, both 20, died on February 28, 2009, when the car Ms Johansson was driving spun out of control and into the path of an oncoming vehicle, coroner Brandt Shortland said in a finding released today.
The women had been living in Sydney for a few months before heading to New Zealand and hiring a car on February 27 for four weeks.
They were heading south on State Highway 1 around the Brynderwyn Hills, about 40km south of Whangarei, when the Nissan Sunny they were in suddenly jerked to the right before completing two 360 degree turns. It collided with a Holden Commodore on the second turn.
Andrew Carr, who was driving the Holden, said he saw a car travelling "very quickly" before spinning out. His granddaughter, Shonelle Carr, saw the same thing.
"He did not have time to brake or take evasive action, and his car was hit by the Nissan Sunny," the finding said.
Mr Carr and his granddaughter were injured but Mr Carr was able to get out and check the Nissan.
"When he looked into the vehicle, it appeared that both girls were dead. He put a blanket over the side of the car and rang the police."
The crash occurred in light traffic on a road described as "snaking followed by straight sections". The Nissan was not found to have any defects and, while it had been raining, it was not at the time. Neither woman had alcohol or drugs in their system.
"The underlining lesson for all who may review this case is to drive to the conditions of both the road and the weather on the day," Mr Shortland said.
"Irrespective if the driver is from overseas, New Zealand-wide or a local who may be familiar with the road, it is important to drive to the conditions."
- APNZ