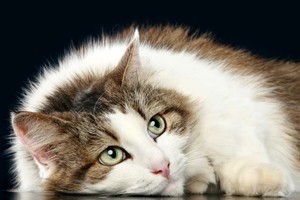 A concerned Hawke's Bay resident is so disgusted by the recent spate of animal shootings they are willing to offer a $1000 reward to see the culprits handed in to police.
Last week, the Napier SPCA and Animal Care veterinary clinic in Havelock North both reported incidents of at least three cats being shot with air rifles, and a Napier kitten left grotesquely scarred after being scalded with boiling liquid.
There were also reports of pellets being fired at dogs in Tamatea.
The incidents struck a chord with one Hawke's Bay Today reader who contacted the newspaper offering a $1000 reward for information that would lead to the successful prosecution of the shooters.
The donor, who requested strict anonymity, said they were "both disgusted and angered" to read about the shooting spree that has killed and seriously injured pets across Hawke's Bay.
"Instead of sitting back and feeling helpless, I want to try and do something practical to try and catch the perpetrators.
"I want to see that these cowards are named and shamed, made accountable for their actions and given a punishment that will hopefully stop others from doing the same."
The reader said they had great empathy for owners who had to deal with the incidents.
"As someone with a life-long love of animals I know how most people love their pets.
"I can only imagine the distress of the owners seeing their injured pets plus of course having to meet the huge cost of trying to save them."
For more articles from this region, go to Hawkes Bay Today