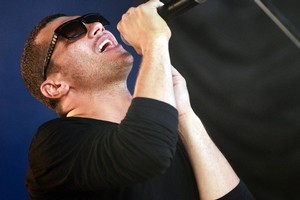 Kiwi chart-toppers OpShop are being hailed as heroes after saving the life of a man with heart problems when he collapsed at a motel in Blenheim.
The drama unfolded just an hour after the band headlined the Blues, Brews and BBQs festival in the South Island town last Saturday.
The middle-aged man, who was staying at the Cherylea Motel while attending a tennis tournament, keeled over in the gardens as OpShop singer Jason Kerrison and his bandmates relaxed nearby.
Members of the group rushed to perform CPR on him for about 30 minutes while they waited for an ambulance to arrive.
"The lads from OpShop were staying at the same place and they didn't hesitate to help," said witness Sandra Devlin, from Christchurch. "They couldn't find a pulse but just kept on working on him until the emergency services arrived.
"I think the musicians thought he'd had a stroke and they certainly seemed to know what they were doing. I doubt if he would still be here if it wasn't for what they did."
St John's Ambulance in Blenheim confirmed the man was rushed straight to Wairau Hospital. He recovered and was discharged the following day.
A St John's spokesman praised the quick-thinking actions of Kerrison and his mates. "For the band to render the assistance that they did assured there was a positive outcome. Any help an ambulance crew receives before getting to the scene is brilliant and it is believed that in this case the gentleman had a pretty weak pulse and a history of heart problems."