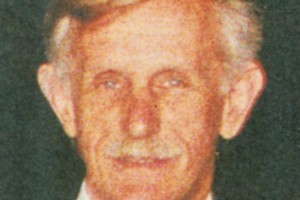 A new book on the 1994 Bain murders puts the blame squarely on father Robin Bain and accuses Dunedin police of "bungling" their investigation.
Trial by Ambush: The Prosecutions of David Bain, by Joe Karam, traverses the Dunedin trial that found David Bain guilty in 1995, the years Karam spent campaigning to get the case reheard and the retrial itself. David Bain was found not guilty at the retrial.
Karam describes the investigation as "appalling" and writes that David Bain's defence team considered the investigation was "bungled, one-sided, incomplete and did not follow procedure, the combination of which caused aspects of the evidence to be presented to the first jury in a distorted or otherwise incorrect manner".
A police spokeswoman told the Otago Daily Times this week police had not read the book and "therefore aren't able to comment on it".
Those who died from gunshot wounds, in the house in Every St, were Robin Bain, his wife Margaret, daughters Arawa and Laniet and son Stephen. Although David Bain was charged with their murders, his defence team has always contended his father, Robin, killed his family before shooting himself.
Karam writes that when Robin Bain's body was removed from the scene "no protection was afforded his hands, feet or clothing, even though at the time his body was removed he was the prime suspect".
In written responses to ODT questions this week, Karam was critical of the coverage of the case over the years and said he had written the book "because nobody else has".
David Bain's compensation claim for 13-and-a-half years of wrongful imprisonment is being considered by a retired Canadian high court judge, Ian Binnie.
Justice Minister Judith Collins said Justice Binnie's assessment of the claim was under way, but legal experts have suggested that for David Bain's claim to succeed Justice Binnie will have to find Robin Bain was responsible for the murders.