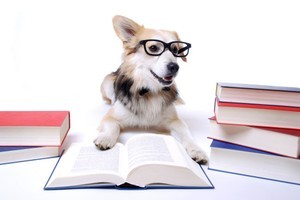 Man's best friend could also be his smartest after scientists concluded dogs can outsmart chimpanzees.
With their human-like brains, chimps have long been rated high on the intelligence scale, but German experts found dogs were better at understanding human requests to retrieve specific objects.
They showed 20 chimps and 32 dogs an object, put it at the back of the room near a similar-looking item and rewarded them with food if they collected the correct one.
More than a quarter of the dogs appeared to understand the task, but none of the chimps bettered a rate higher than chance.
The report, published in science journal PLoS ONE this month, concluded chimps can understand the goals and intentions of others, but struggled to use human's referential gestures to find food.
Dogs, however, were adept in using human cues to find food, it said.
Experienced New Zealand dog trainer and Dog Obedience Committee chairwoman Rosemary Cleator said the results were pleasing but not out of leftfield.
"It doesn't surprise me that dogs could do it, but it does surprise me that they were better than chimpanzees who are supposed to be more intelligent, theoretically.
"But I think I'd say that dogs' main communication is body language and the more we learn and train with them, the more we realise that they follow the very slightest body cues."
Ms Cleator was sceptical of the suggestion that dogs have adapted over time to develop a better understanding of human cues.
"Certainly there is more understanding that dogs go by body cues. Whether that means that dogs have got better, or whether that means that people have got better, I'm not quite sure. Years ago you never considered the use of your body to get them to do things."
Ms Cleator said some dog owners would welcome the favourable results, but didn't see the report making any difference when training dogs.
- APNZ