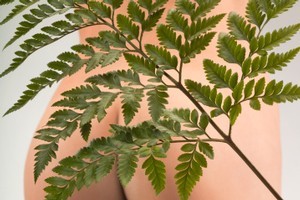 Police in Wanaka are determined to "get to the bottom" of a series of incidents involving a naked man engaging in recreational pursuits in public places.
There were several reports of a naked man walking in the Mt Iron and the Outlet Track areas during December and January, and on Monday two complaints were made to police, one about a naked swimmer in the Clutha River near Albert Town, the other relating to a naked cyclist on the Cromwell to Tarras road.
"We want to get to the bottom of it," acting Wanaka sub-area supervisor Detective Sergeant Derek Shaw said.
"The nudity in itself is probably not the issue. It's more the location and the public nature of it."
It was "logical" to assume Monday's Cromwell and Wanaka sightings were linked and police would be investigating that.
"If we've got someone doing something as blatant as that there [Cromwell], we would be a bit remiss if we've got unsolved incidents up here [Wanaka]."
Under the Summary Offences Act, a person who "intentionally and obscenely exposes any part of his or her genitals" in or within view of a public place is liable for a maximum three-month prison term or a maximum $1000 fine.
If a person performs an indecent act in or within view of a public place, it falls under the Crimes Act and the person is liable for a maximum two-year imprisonment. It is a defence if the defendant proves he or she had reasonable grounds for believing he or she would not be observed.
Because the naked Central Otago tramper-swimmer-cyclist exhibited a "passive" form of nudity, as opposed to a flasher deliberately exposing him or herself with intent to offend, his actions would probably fall under the Summary Offences Act, Mr Shaw said.
Each case of public nudity would have to be judged "on its merits" to determine how it was dealt with.
"Someone on a secluded beach would be different from somebody standing outside a kindy. Walking on a public track as busy as Mount Iron and the Outlet Track... isn't really acceptable... we're not trying to curtail people's desire to express themselves in a legal way, but I would suggest that being fully naked on a public track used by families is not the way to do it."