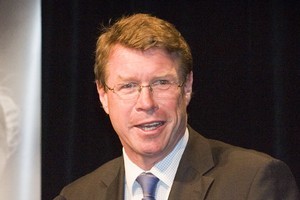 Living legend of Australian rugby Nick Farr-Jones was a surprise visitor to the Government's consultation hui with Maori on asset sales.
The World Cup-winning Wallaby captain said he spent Waitangi Day in Wellington but had decided to visit Rotorua with Maori friends who had an interest in the issue. The hui dovetails with his work for Sydney-based Taurus Funds Management, a company which invests in the resource sector.
The lawyer was barely noticed by the 200 Te Arawa and Tauranga Moana tribal members gathered to hear Finance Minister Bill English pitch options around the sale, but he was happy to chat to those who did recognise him.
He wanted to find out more about the assets because of his line of work, but he emphasised it was not because he had an interest in shares.