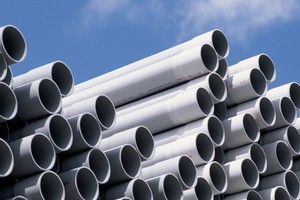 The rising cost of steel has forced the the artist behind the planned sculpture at Claudelands Event Centre to go back to the drawing board.
But the group commissioning the piece, MESH Hamilton Art Sculpture Trust, says the piece will still be its first contribution to the city.
Plans for the steel sculpture by Korean-born, New Zealand resident Seung Yul Oh for the public piazza outside the event centre are being changed after the final price was hundreds of thousands of dollars over the $250,000 budget.
Most of the funding for the first piece is being provided by the Brian Perry Charitable Trust. The piece was meant to be unveiled at the end of last year but that was delayed because of the artist's eight-month stay in New York and the higher-than-expected cost.
MESH chairwoman Nancy Caiger said rather than find more funding, the same artist would do a new design. The original sculpture was signed off last March and was to be the first piece commissioned by the trust.
Mrs Caiger did not want to give too many details about the proposed new piece before it was presented to the council in the next few months, but said it would have a similar concept.
"It will have less steel than the other one because the price of steel has gone up horrendously so we have had no choice but to go back," she said.
A completion date for the new piece has not been set but Mrs Caiger said it would still be the first piece to be funded by MESH.
MESH's second piece, to be installed at the entrance to Hamilton Lake on the corner of Pembroke and Ruakiwi Rds, is on track to be completed by August providing all the $200,000 funding can be raised in time.
Three New Zealand artists - Regan Gentry, Lonnie Hutchinson and Gareth Williams - have been shortlisted to create a piece that honours the Maori significance in the area and fits the 'diversity of people' theme.
MESH was set up at the beginning of last year to work in partnership with the Hamilton City Council to make Hamilton an arts destination, and plans to bring two new pieces to the city each year.