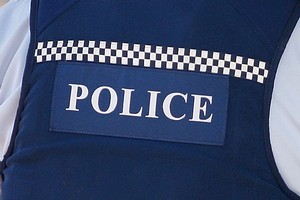 The Government is considering opening the door for police to recoup the cost of operations that go above and beyond normal duties, such as policing privately run concerts, wine festivals or sports events.
But new Police Minister Anne Tolley has already quashed a police request to have it on the legislative agenda for this year, saying it is not a high priority.
The idea was raised by the Police Association before last year's election. It suggested recovering costs for policing for-profit events that drew resources from the wider community.
"In principle, where public police resources are diverted to provide a private benefit in security services for a commercial event, the commercial operator ought to be compensating the community, which sees its police resources depleted as a result," association president Greg O'Connor said at the time.
"Police currently have a presence at, for example, rock concerts and wine festivals ... Police are not generally providing the main security service, but are required to be there, particularly because where alcohol and crowds are involved there is always potential for violent disorder."
Police cost recovery took place in Britain and Australia, he said.
In the briefing to Mrs Tolley, released yesterday, the police sought the opportunity to "recover the costs of providing some services 'over and above' [their] main functions" as one of their bids for new legislation in 2012.
The detail of the proposed law, however, has been withheld.
Mrs Tolley said she was working on the proposal, but there were logistical difficulties to sort out, such as how police would charge a private company and what the criteria would be.
"My understanding is that it's for where they're doing something for a for-profit event, where someone is making some money, and the police are there, paid for by the taxpayer.
"It certainly won't be on the agenda for legislation for 2012 ... there's a lot of legislation on the Order Paper now." She supported police finding new ways to generate revenue because "there isn't any more money coming from central Government for the next four years".
Police Commissioner Peter Marshall told the Herald in December that he had not yet ruled out looking at cost-recovery for policing public events.
"In a lot of those, it's in the interests of police to be present. We have a public event at the bottom of Queen St for the Rugby World Cup, for example, and where do you draw the line between our obligation to keep the peace versus charging some corporation for a commercial event?
"The line's a little bit blurred, and we have an interest in being present at certain events, whether of a sporting or a concert-type nature, because we know criminal activity may occur."
BLUE LINE
More than 400 officers patrolled Eden Park and Auckland's fan zones on Rugby World Cup game days including:
* 246 at the stadium, 69 of whom were contingency staff who could be deployed to the rest of Auckland.
* Two shifts of 78 staff each at Queens Wharf - and 52 even on days without matches.
* 60 at the official fan zone in Albany.
* 57 at the official fan zone in Waitakere.
* 40 at the official fan zone in Mangere.