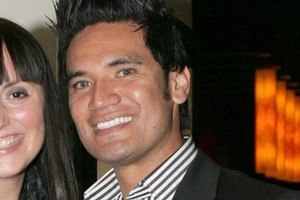 A New Zealand man accused of defrauding Queensland Health of more than A$16 million (NZ$20m) will plead guilty to the charges, his lawyer says.
Former Queensland Health employee Joel Hohepa Morehu-Barlow, who faces nine charges, appeared in Brisbane Magistrates Court today via videolink from prison.
Defence lawyer Adam Magill indicated Morehu-Barlow would plead guilty to the charges and asked for a committal date of March 1, the Courier Mail newspaper reported.
He asked for Morehu-Barlow to appear in court in person that day.
Prosecutors have six months from then to present a full indictment.
Morehu-Barlow was unlikely to be sentenced until later this year at the earliest, the Courier Mail reported.
Speaking to media outside court, Mr Magill said his client agreed with the figures alleged in a partial brief of evidence.
``It was just a matter of him matching up with his memory and that took a bit of time but he's happy,'' he said.
Morehu-Barlow is being kept in the hospital section of the jail and a series of psychological reports would be produced in the coming months.
Mr Magill said those reports would be used at sentencing to explain how the offending, which ``developed over a period of time'', came about.
Morehu-Barlow faces charges including two counts of fraud, possession of illicit drugs and drug utensils, falsifying records to register his business, and public service misconduct.
He had worked for Queensland Health for five years when checks revealed that up to A$21 million appeared to have gone missing.
Authorities have frozen Morehu-Barlow's assets and have seized millions of dollars worth of property, some from family and friends, in a bid to recover some of the funds he allegedly siphoned off.
Morehu-Barlow, 36, who grew up in Thames, lived the high life in Australia, convincing people he was a rich, Tahitian prince.
His life was filled with Louis Vuitton suits, Lamborghini cars and a rented multimillion-dollar apartment. He was handsome, popular and his photos regularly made social pages in the local newspapers.
- APNZ