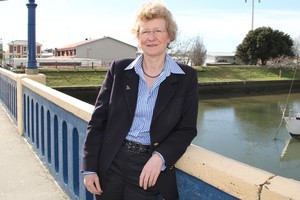 The Government is assuring food traders that a bill reforming the industry does not need further protections for small traders, nor do the proposed powers for food safety officers need to be curbed.
The Food Bill, which will reform the food industry by introducing a new regime for food safety, has been criticised for adding compliance costs to small traders and community growers.
The powers of food safety officers has also been questioned. Under the bill, officers do not need search warrants in some circumstances, and can use any reasonable force to do their duty - and are immune from criminal or civil liability.
Food Safety Minister Kate Wilkinson yesterday moved to allay some of the fears about the bill, including about food safety officers.
"They have the same powers as under the current Act. They are not going to be armed, and they still have to act reasonably and in good faith, and if they don't they will be open to prosecution."
She said she doubted that any small traders would fall under the weight of compliance costs because the existing regime is more costly than the one proposed in the Food Bill.
Compliance costs depended on the what was being traded. Fresh fruit and vegetable sellers would be given food handling advice, but those trading processed foods including jams would need a national food safety programme, or apply for an exemption through the Ministry of Agriculture and Forestry.
"I would be very surprised if there were traders that would go under as a consequence of the new Food Bill," Ms Wilkinson said.
"They may not be complying with the rules at the moment and be technically illegal, and that would be a different story."
Green MP Steffan Browning has proposed a threshold, under which traders should be automatically exempted from having to have a food safety programme.
But Ms Wilkinson said it was hard to know where the threshold should be set, and allowing for exemptions on a case-by-case basis allowed for flexibility.
MAF would also have the power to make sector-wide exemptions.
She said the Government will amend the bill at the third reading to exempt seeds and seedlings for propagation from the bill.
She dismissed some of the misinformation about the bill - including the claim that it opened New Zealand's food supply to the control of US corporates - as "absolute rubbish".
Support from Labour and the Greens for the bill has looked shaky earlier this year, but Ms Wilkinson was confident it would proceed with broad party support.