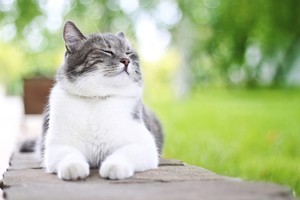 More than 30 family cats in Lake Hayes Estate near Queenstown have disappeared over the past 12 months - with fears they are being trapped and killed.
Queenstown Cat Rescue co-founder Julia Milley, of Dalefield, said the trust received telephone calls "all the time" from owners on the estate who reported their cats missing.
Ms Milley said this week that there had been one or two calls a year ago, but six or seven in the past few months.
The cats ranged in ages and were obviously domesticated, not feral, due to their condition and behaviour, she said.
"Cats have either gone back to where they previously lived, or wandered off ...
"But it's very suspicious when there are no bodies and a lot of missing cats, which tends to make me think somebody is trapping and killing them out there."
Estate resident Dave Esler said yesterday that it was odd that cats were going missing without trace.
His family lost two cats within the past six months and five neighbours told him they also lost their pets when he advertised for his cats' return before Christmas.
The cats cost the Eslers $500 to buy and in veterinarian costs, but there was no dollar value on the distress the loss of the cats had on his 3-year-old and 8-year-old daughters.
"The cats are probably going on to someone's property who doesn't want them in the area ... and the law states if an animal is coming on to your property and worrying your stock, you have the right to trap that animal and kill it humanely.
"Generally, if you're going to trap feral cats you'd say to your neighbours keep your cats inside ..."
SPCA Otago chief inspector Virginia Pine, of Alexandra, said this week that there was no evidence to suggest cats were going missing from the estate any more than anywhere else in the province.
Senior Constable Sean Drader, of Queenstown, said no cats had been reported lost or missing to police.