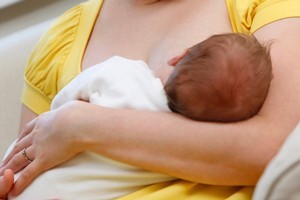 Police have handed out $150 fines for three cases of women breastfeeding while travelling in cars on the motorway, and to drivers of a number of vehicles in which children were travelling in the footwells or boots.
The alarming discoveries were made during Operation Safe Kids, an Auckland motorways police blitz carried out over 10 days earlier this month.
Auckland motorways manager Inspector Shanan Gray said his officers were shocked to see three mothers breastfeeding their babies in cars while being driven along metropolitan Auckland motorways.
He said the manoeuvre put everyone in an "extremely dangerous situation,'' and the mothers were spotted either on checkpoints at motorway on and off-ramps, or by mobile patrols on motorways.
"If they had to stop their vehicle suddenly, or they were involved in a serious crash, the infant would surely be ejected from the vehicle,'' he said.
The cars were stopped and the drivers spoken to, given instructions on how to restrain a child and issued with $150 fines, he said.
It is a ticketable offence for an adult to allow a child under the age of 14 to be driven unrestrained. The $150 fines issued throughout the operation were either for a child being unrestrained or for allowing a child to ride in a dangerous position.
Mr Gray said he had no information of any explanations offered by the breastfeeding women.
Officers were further "stunned'' by a number of vehicles carrying small children in the footwells or luggage compartments.
"The safest place for a child is in the back seat. Until the child is at least 10-years-old their bodies have not fully developed, so they are more susceptible to traumatic injury,'' said Mr Gray.
"It probably comes down to the fact that people don't have a true understanding of forces and impact involved in crashes. As much as you may think you could hold on a child during a sudden stop or a crash, that child is more likely to be thrown from the vehicle or around the car.''
Police set up a number of checkpoints and mobile patrols between 9 and 10 January to focus on education and enforcement of child restraints in cars.
The operation was carried out in response to a climbing number of children either inappropriately restrained or not restrained at all in recent serious crashes.
Mr Gray said a number of drivers failed to understand the minimum child restraint requirements, but most displayed some knowledge and good intentions.
Sue Campbell, Plunket's National Child Safety Advisor, said all forms of unrestrained children in cars were dangerous.
"It is dangerous because you have an unrestrained child in the vehicle. When you've got a situation like that, and child is being held on the knee and being breastfed, or just held being held there, is at real risk of serious injury or death in a crash because you just can't hold on to them.''
She said sightings of women breastfeeding in moving vehicles were not common, but had been reported before.
Babies were especially vulnerable as they were like bullets, and could easily be thrown out of the car on crash impact.