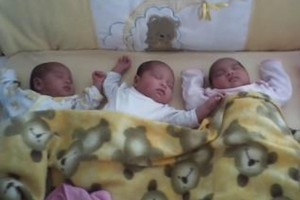 There is nothing to celebrate this week.
For twisted reasons, many are determined to make a hero out of Ben Hana, the Wellington vagrant known as Blanket Man, so ill he died suddenly last Sunday aged 54.
In Courtenay Place people gather to stare at the spot where Hana sat outside Burger King, wearing just a dirty loincloth with a blanket for warmth, often with his genitals exposed. An array of tributes and messages have been left. Now there's talk of a memorial, in tribute to him, in the form of a bronze blanket.
What sort of a world do we live in, where we consider spending good money on a sculpture for someone who, in the words of his own cousin Charles Hana, "came from a very good family. It wasn't as though he lived in poverty", instead of giving dollars to charitable organisations which work hard to keep people like Hana fed, and off the streets?
As for the outpouring of hypocrisy on Facebook, I'd like to know just what, exactly, all these people did for Ben Hana when he was alive.
Yes, it's sad when anyone dies prematurely, but Hana's family tried repeatedly to look after him, and he cut himself off.
Glorifying vagrancy, as Occupy Wellington are now doing by cashing in on Hana's death, and calling on the capital's ratepayers to provide a (presumably rent-free) building for the homeless, and "make housing affordable" (whatever that means, again presumably free) is stupidity in the extreme.
Occupy protesters have lost the plot - if they ever had one. Initially, when they railed against taxpayer bailouts of failed finance companies, I supported them. Now they're like too much bosom in a bra - just not working. Time to take them out and separate them.
This week, we're supposed to celebrate the 100th anniversary of Captain Robert Falcon Scott's Terra Nova expedition to the South Pole. On all counts it was a monumental disaster. Spurred by ego, Scott died with his men. He hated Antarctica. His cruelty to animals, buying cheap, totally unsuitable ponies, was unspeakable, and his obstinate behaviour as a naval officer contributed to his perishing.
To cap it all, Roald Amundsen got there before him. Some may argue Scott's expedition was scientific, but historians exploring Britain's nationalism paint a different picture. Why do New Zealanders hero-worship this failed Brit?
Just in case we thought the week might brighten, someone called for a commission of inquiry into child bashing. This because yet another baby has died of "non-accidental" head injuries - Hinekawa Topia, one of triplets. This just goes on and on and, as I wrote in North & South recently, I now call it New Zealand's car alarm syndrome. When a car alarm goes off, instead of investigating who's stealing the car, we wish someone would stop the terrible noise.
Similarly, in some dreadful families, when the baby won't stop crying, instead of nursing him or her or finding out what's wrong, some thug, usually the current boyfriend and often as the mother looks the other way, shuts it up. Permanently.
Michael Laws is right, even if he does want to shoot me when he clears out our newsroom with a shotgun. In this country there is a violent underbelly that doesn't care about its children.
I don't know what we can do about it, but I sure as hell know a commission of enquiry will make no difference because so long as these people go on having babies they don't want, they'll continue killing them because they don't want to know anything. It's a sickness of spirit.
Finally, in a week of glums, NZ On Air thinks we should be shielded from viewing controversial documentaries just before an election, lest they affect the way we vote, or damage the agency's non-political reputation. How pathetically gutless these quasi-media organisations are becoming. I guess this is the price paid for taking taxpayer funding - devils and long spoons always go together.