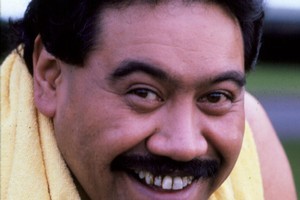 The Kiwi designers of world-renowned motorcycles, an Olympic gold medallist and a legendary comedian feature high on the list of what their fellow-New Zealanders want to watch.
NZ On Screen yesterday released its 10 most-watched shows and it also includes a documentary about kea and the best of New Zealand's 80s dramas.
After just three years online, NZ On Screen has received 1.5 million visits and a Qantas Media Award and has more than 1700 titles in its collection.
Britten: Backyard Visionary, about the late "superbike" inventor John Britten, came in first after receiving more than 50,000 views worldwide.
The second most-watched title was Kea - Mountain Parrot, a 1993 documentary that reveals the "usually delightful" kea starved and eating live sheep. It got more than 23,000 views after going viral overnight following a mention on the popular group blog Boing Boing.
And rounding out the top three was another motorcycle documentary - this time about Kim Newcombe, who turned heads in the 70s on a Konig motorbike that he developed himself before he was killed while racing.
Also making the top 10 was the 1964 film about gold-medal-winning Olympic runner Sir Peter Snell, which has had 18,000 views, and a television episode from The Best of The Billy T. James Collection.
But no list would be complete without some mod-glam 80s drama. The first episode of Gloss, which aired in 1987, was ninth on the list which NZ On Screen said was due to Kiwis' "way-we-were fascination".
The drama about a fictional publishing empire run by the Redfern family features all the 80s classics, including Yuppies, shoulder-pads and methode champenoise.
In 2007 NZ On Air initiated the NZ On Screen project as part of its digital strategy. It is fully funded by NZ On Air - $1.2 million was allocated in 2007, $1.2 million in 2008, and a further $1 million in the site's third year.
ON THE WEB
NZ On Screen list shows John Britten show has had more than 50,000 views
THE TOP 10
Britten: Backyard Visionary, TV documentary, 1993.
Kea - Mountain Parrot, TV documentary, 1993.
Love, Speed and Loss Television, TV documentary, 2005.
Peter Snell - Athlete, short film, 1964.
Patu!, film, 1983.
Close Up - Big Dealers (feat. John Key), TV episode, 1987.
The Best of The Billy T. James Collection, TV episode, 1992.
Flare - A Ski Trip, short film, 1977.
Gloss - episode one, TV episode, 1987.
Tama Tu, short film, 2004.