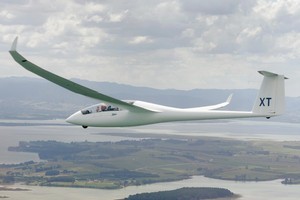 Police have named the man killed in a glider crash near Omarama in Otago last night.
He was 60-year-old Michael John McKellow, known as Joe, of Hororata, Selwyn District.
The crash occurred about 6.20pm on a mountain called Snowy Top, about 10.5km northwest of Omarama airfield.
Mr McKellow was piloting the fixed-wing glider when it appeared to lose altitude rapidly, before crashing on a gentle slope on the western side of the peak.
He was the only person in the aircraft. He was enjoying a private flight with a friend who was flying another glider in the same area.
The friend saw the crash and called emergency services.
Civil Aviation Authority investigators are due at the site to begin their investigation.
Mr McKellow was an experienced and competent pilot who had flown internationally and recently returned from the United States.
Oamaru Police have referred the matter to the coroner.
- APNZ