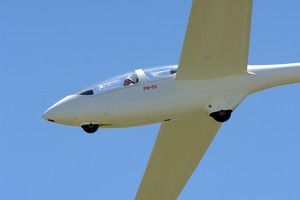 Safety inspectors will carry out an examination of the wreckage of a glider that crashed near Omarama yesterday, killing the pilot.
The two inspectors are travelling to the accident scene near Snowy Top peak and will view the wreckage from the air, assess the site, and speak with witnesses as part of the investigation, said the Civil Aviation Authority today.
The pilot of the glider was killed when his aircraft crashed into rugged terrain yesterday afternoon.
Police, search and rescue and medical personnel and a rescue helicopter from Wanaka were called out after they were alerted to the crash by another pilot in the area at about 6.30pm.
The pilot took off from Omarama, and crashed in the Snowy Tops area on Ribbonwood Station, about 10.5km northwest of Omarama.
Police from Twizel, Kurow and Omarama and members of Omarama search and rescue along with a cliff face rescue team and trauma doctor were called out to assist with the crash.
About half a dozen people, including the doctor, were flown in and arrived at the crash site about 7.30pm, but the pilot was dead.
His body was flown back to Omarama last night and was then taken to Oamaru.
It is understood the pilot was not from Omarama.
Family of the pilot are travelling to New Zealand from Australia, and the dead man's name would not be released until further family members have been contacted, said police.
Conditions were good for gliding yesterday, with light winds, a clear sky and little turbulence.