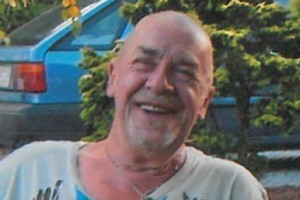 The disappearance of a West Auckland man who borrowed a friend's car to go to an appointment but did not show up is baffling police.
Garrick Protheroe, 65, has not been seen or heard from since Friday. His bank account has not been used and he left his cellphone at his Te Atatu home.
Mr Protheroe was last seen by his housemate about 2.30pm and was later reported missing.
Police have asked the public to keep an eye out for the silver Nissan Super Saloon he was driving.
Henderson Sergeant Grant Watson said Mr Protheroe was behaving normally before he went missing, and there was nothing to suggest anything was wrong.
Mr Protheroe is 185cm tall and has a solid build and a distinctive shaved haircut with a rat's tail hanging from the back. He was last seen wearing three-quarter pants, jandals and a dark-coloured shirt.
"There is nothing to indicate that there was anything untoward. It's a big question mark, really, we just don't have any idea where he is," Mr Watson said.
He had a message for Mr Protheroe. "Just please let someone know you're safe, that would be my appeal."
If you can help police find Garrick Protheroe or see the car he was driving, registration CZ539, contact Sergeant Grant Watson on (09) 839-0600.