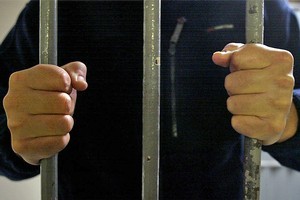 A Tauranga man has been jailed for using a pitbull dog as a weapon against his partner and a police officer who was forced to pepper spray the animal in self defence.
Joey Ricardo McDonald, 23, was today sentenced to 20 months' imprisonment after earlier pleading guilty to one count each of being the owner of dog which attacked a person and caused serious injury, being the owner of a dog which attacked his partner and aggravated assault on the policeman.
In the first attack, on April 18, 2010, McDonald's dog circled a group of people at a Tauranga party he had been arguing with and ordered it to attack one man, yelling "get him, get him".
The dog bit the man's legs several times and dragged him across the road, leaving him hospitalised for 10 days and needing extensive medical treatment, including skin grafts.
Later, on October 26, 2010, McDonald used a dog to threaten a police officer while he was arresting one of his friends.
When the officer began questioning McDonald, he loosened the dog's leash to get closer to the officer, who was forced to jump a fence into a nearby garden to save himself and defend himself using pepper spray.
Later that night, McDonald commanded the same dog to attack his partner by saying "seig em up" after an argument broke out between them.
McDonald's partner suffered a large deep 3cm by 5cm gash to her leg but was reluctant to make a complaint because she did not want him charged.
The dog has since been put down.
In Tauranga District Court today, Judge Robert Wolff acknowledged a mental condition may have contributed to McDonald's offending but rejected an eye condition - raised by his lawyer - was also partly to blame.