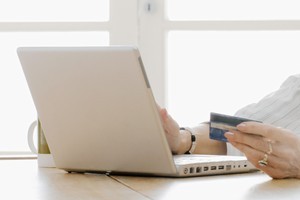 New Zealanders have unwittingly tried to launder money for international scammers in the latest version of the "mystery shopper" scam.
The fraud uses online advertising and has attracted the attention of international authorities after adverts were placed on the websites of overseas newspapers, including in Canada.
People who responded were promised a monthly salary of $1600 and a commission of $200 each time they supposedly tested the services of a local business.
Victims were "employed" and thousands of dollars - actually stolen through an earlier phishing scam - were deposited into their bank accounts.
They were then told to evaluate the service of Western Union by transferring most of the money out of the country and into the hands of the criminals.
Auckland student Shantell Visser, 20, was snared on January 4 after she responded to a classified advert on the Herald's website seeking mystery shoppers.
The ad was removed soon afterwards when other readers alerted the Herald to the scam.
A person calling himself Collins Maxwell sent Ms Visser an email which said that after "extensive checks and processing", her application had been approved.
Acting on instructions, Ms Visser opened a Kiwibank account, into which the scammers deposited about $4000 for "shopping" and her commission.
She was told to transfer $3590 to another "mystery shopper" in Beijing via Western Union, and then place a $75 order at McDonald's.
Ms Visser was asked to take note of the time each job took, the "ambiance" [sic] of the stores, and "smartness of the attendant".
But the tone of her new "employers" changed when the Western Union transfer was blocked by Kiwibank's fraud detection team.
"[Wednesday] night at about 10.30 this guy calls me from Beijing, and he's going on about how I stole the money, because the money was on hold," Ms Visser said.
Accusatory emails followed: "I do NOT understand this discrepancies Shantell ... Western Union has no right and tell them you have spoken to your bank and everything is fine."
Later, a more conciliatory email advised Ms Visser to go straight to an ATM the next morning, withdraw the cash, and send it to a new London contact from a different Western Union outlet.
"I decided just not to do anything further ... I got a bit scared, and called the cops and the bank," Ms Visser said.
Kiwibank spokesman Bruce Thompson said the bank had acted on two other cases linked to the same mystery-shopper scam.
He said other banks were likely to have been affected, but in each Kiwibank case the bank had acted in time to stop funds from leaving the country.
Phishing emails were sent to Kiwibank customers asking for account-access details in order to sort out bogus security issues.
After gaining access to an account, the scammers then got "money mules" such as Ms Visser to set up Kiwibank accounts so the funds could be transferred instantly, as opposed to overnight.
"What they often rely on is speed. They try to beat the system, because the banks have good monitoring devices," Mr Thompson said.
Such scammers "never sleep", he said, and people should be vigilant against unsolicited emails and opportunities that "just don't pass the smell test".
"Anything that gives you a significant reward for very little activity ... Sometimes scams relate to inherited funds, sometimes they relate to business opportunities, sometimes romantic liaisons."
HOW IT WORKS
* Bank account holders are duped into revealing their security details in elaborate email "phishing" scam.
* Then others are unwittingly "employed" via an internet advert and instructed to open a new bank account.
* Money is transferred into the account - money that has been stolen in the related "phishing" scam.
* Scammers then instruct their "mystery shoppers" to send most of the money overseas via Western Union.
HOW TO PROTECT YOURSELF
* Banks do not ask for security details via email. DO NOT REPLY to emails, even if they appear genuine. Take a print-out of the email to a branch for verification, or forward it to the bank's internet fraud team.
* If an opportunity seems too good to be true, it probably is - or at least should be treated very cautiously.
* Red flags should be raised if dealings are conducted only by email, or instructions stress urgency.