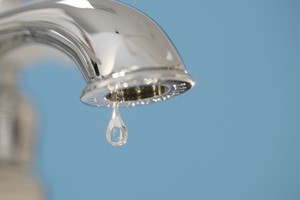 An exceptional dry spell has seen a popular tourist town run out of water in its peak season.
The Westland District Council says the lack of rain in the region on the West Coast of the South Island has resulted in excessive demand on water supply.
"On Monday evening the township of Franz Josef ran out of water which is highly unusual," the council says.
"This caused the closure of many shops and facilities. Water supply was restored approximately two hours later. The township is now being fed from the raw water source which means consumers need to boil their water before use."
The council is now urging residents to conserve water.
Franz Josef and Ross townships are now under full water restrictions until further notice. The use of portable and hand held hoses are banned.
Engineer Petrina Cannell said: "Hokitika consumers are also asked to conserve water wherever possible. If the situation doesn't improve we may impose partial restrictions leading to full water restrictions.
The reservoir levels are at 50 per cent and we need to it to recover quickly to avoid restrictions".
The Glacier Country Tourism Group is seeking to reassure tourists that Franz Josef township is still open for business in one of the West Coast's "best summers on record''.
It says a "hiccup" with the water supply system resulted in water services being cut for one and a half hours, but the township is now being supplied fresh water direct from the side of a mountain in the adjoining national park and all services are operational again.
Places on either side of the main settlement had their own water supplies that were not affected by the current restrictions.
The Glacier Region attracts over 1 million tourists annually, with January/February the peak months for visiting tourists.