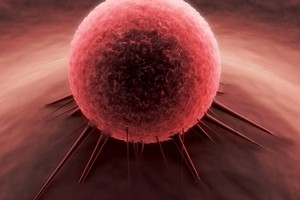 New Zealanders fear cancer more than any other disease or debilitating illness, a study has shown.
A Southern Cross Health Society survey of nearly 1500 adults with health insurance found cancer was the most feared health problem, ahead of brain injury, stroke, heart attack and blindness.
Society chief executive Peter Tynan said it was possible the fear of cancer stemmed from its unknown nature.
"Sometimes cancer can seem to strike at random - even being young and healthy is no guarantee," he said.
"But while science doesn't yet fully understand its causes, what is known is that preventative steps and a healthy lifestyle can help reduce our risk. With many cancers, early detection is crucial to survival, so keeping up screening is vital."
The survey showed many people were taking the steps needed to help reduce their risk of cancer and other health problems.
Nine out of 10 had had their blood pressure checked in the previous 12 months, and six out of 10 had had a cholesterol check.
More than 80 per cent of men aged 55-64 and 93 per cent of men 65 and over had had a prostate cancer test in the previous year, and most eligible women had had regular screening for breast and cervical cancer.
While cancer was the most feared illness among 21- to 64-year-olds, the elderly were more worried about stroke. They also feared dementia/Alzheimer's, which did not get a mention from the younger generations.
Mr Tynan said the elderly possibly feared stroke because it threatened loss of independence and quality of life.
"Failure to control high blood pressure is the number-one cause of avoidable strokes, so it's great so many of our members get regularly checked."
Ministry of Health statistics show that in 2009, more than 20,000 New Zealanders were diagnosed with some form of cancer.
Prostate was the most common cancer in 2008, with 2939 new cases and 670 deaths. By 2009, new cases had increased to 3369, or 16 per cent of all cancers. Breast cancer, at 13 per cent, was the next most common.
MOST FEARED
21 to 29 years:
Cancer, brain injury, losing eyesight, losing mobility, stroke.
30 to 54 years:
Cancer, brain injury, stroke, heart attack, losing eyesight.
55 to 64 years:
Cancer, stroke, brain injury, heart attack, dementia/Alzheimer's.
65-plus years:
Stroke, cancer, dementia/Alzheimer's, heart attack, brain injury.