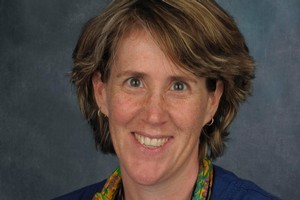 Hospital staff are rushed off their feet treating a range of problems from booze-related injuries to lots of broken bones from both young and old trying out gifts from Santa.
And as the New Year draws closer, Auckland and Waikato's emergency departments - particularly those at popular holiday spots such as Thames, the gateway to the Coromandel - are bracing themselves for even more problems come the weekend.
Waikato Hospital treated 762 patients in the four days beginning on Christmas Eve, and Thames Hospital had almost 100 more come through its doors compared with the same period last year.
Despite hordes of Aucklanders escaping the city for the summer hot-spots, Auckland, Middlemore, North Shore and Waitakere hospitals were steady from Christmas Eve to December 27 treating patients with cardiac trouble, chest pains, respiratory complaints and the usual number of people overindulging in alcohol.
After a quiet Christmas Day, Whangarei Hospital's emergency department was hectic from Boxing Day dealing with large numbers of patients with everything from toothaches to chest pains and indigestion.
Thames Hospital clinical director Dr Ruth Large worked in Waikato Hospital's emergency department on Tuesday and said it was "ludicrously busy", with waits of up to four hours as staff treated 217 patients - up 50 from the same day in 2010.
She said many complaints would have been better dealt with by a GP, but many surgeries were closed because it was a public holiday.
"There seems to be a bout of gastro going around so we had people coming in with the trots [and] kids falling off monkey bars and breaking their arms," Dr Large said.
She expected Thames Hospital to be rushed off its feet at the weekend as a result of the thousands of people heading to the Coromandel.
Middlemore Hospital had a traditionally "horrendous" Boxing Day but the number of patients from Christmas Eve was on par with last year, said spokeswoman Lauren Young.
Waitemata District Health Board clinical leader of emergency medicine Dr Andrew Ewens expected staff to be treating more patients in the next few days despite emergency departments having already been busy.
On Christmas Day the hospitals were busy with people falling off scooters and kids bouncing off trampolines. One Waikato patient's Christmas Day was ruined by a fall downstairs which resulted in multiple fractures.
Waikato Hospital's emergency department this year treated 4302 more people than in 2010, with a total of 62,201 people being helped.
Auckland District Health Board spokesman Mark Fenwick said feedback from staff was that the emergency department had been busy for the festive period.
Auckland City Hospital traditionally treated more patients during summer because people were engaging in activities such as rock climbing and water skiing which could cause injuries.