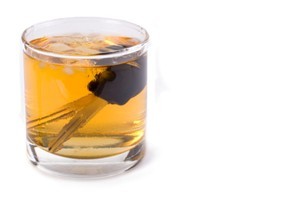 Central District police say they are delighted there were no drink drivers among the 2553 motorists stopped in Operation Waka Ora on Friday afternoon.
Central District Highway Patrol officer in charge, Senior Sergeant Kris Burbery, said the 3-6.30pm checkpoint near Ohakea on State Highway 1 was a great opportunity to reinforce the road safety message.
"The fact that we tested that many people and did not find anyone breaching the drink-drive laws shows that the drivers are taking notice of the road safety messages."
Mr Burbery said although alcohol was detected on the breath of 12 drivers, none was over the legal limit.
One driver was dealt with for driving while forbidden and his car was impounded for 28 days.
Forty-five infringement notices and one traffic offence notice was issued for various offences, including expired warrants of fitness, drivers' licensing offences and various vehicle defects.
Mr Burbery said drivers were again very positive regarding the actions of police during the operation and were responsive to the messages they passed on, with many thanking the police for keeping the roads safe.
In the joint operation, checks on baby seats and suitable-age car restraints were made by Plunket, and St John Youth Division offered a bag containing a bottle of water and safety messages to drivers.
Numerous road safety operations will continue throughout the holiday period and beyond, so all motorists are reminded that they could be stopped by police at any time.
All drivers stopped by police will be breath-tested.
"It is important that road safety is everyone's responsibility, and we want every journey to be a safe journey.
"We want motorists to remember the speed limit is a limit, not a target."
- APNZ