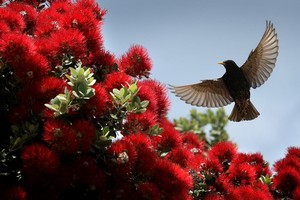 Environment Minister Nick Smith says he is satisfied the Auckland Council is making progress in removing the red tape and permit costs for householders maintaining trees.
Scroll down to see which trees will be protected with our interactive map
In October 2009, rules associated with tree trimming were revoked and new or amended definitions of trimming were included in district plans across Auckland.
Mr Smith said on Wednesday this had resulted in a huge drop in the number of consents issued by councils since 2009.
He said that in Auckland in 2008-09 before the rules changed a total of 2640 consents were issued. For the year ended June 2011, the number of consents dropped to 1180.
The saving was an average of $1000 a consent, based on 2009 charges.
"It's a ridiculous bureaucracy that people required consents and an arborist's report for minor trimming issues.
Mr Smith said it was "not appropriate" for him as minister to comment on the council's court action in response to another part of the Government's Resource Management (Streamlining and Simplifying) Amendment Act.
This law change largely revoked district plan rules for general protection of urban trees from the start of next month.
The council won an Environment Court order to temporarily protect 1800 trees from the change until it could change district plan rules to add them to schedules of notable trees.
This included 829 trees which could have been removed without the need for resource consent from January 1.
Mr Smith said the Auckland Council had "taken on board" the Government's intention in the act to revoke blanket tree protection rules which resulted in thousands of consents being required "at a lot of cost for ratepayers for very little environmental gain."
MAP OF PROTECTED TREES IN AUCKLAND
View Trees in Auckland in a full screen map
The list excludes properties in the former North Shore City Council area. That council notified its plan change before the councils merged in 2010; the resulting submissions requesting 360 trees or areas of trees be added to the notable schedule. The submissions will be heard in late February and decisions will be issued by April 15.