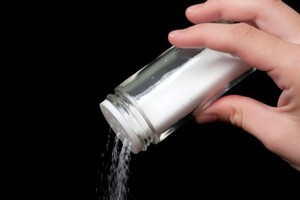 A drug dealer has been sent back to prison after he pretended to sell methamphetamine to an undercover police officer earlier this year.
In actual fact the white substance was salt, and although Shannon Martin knew it was salt and that he was selling to an undercover officer, he continued with the deal so he could get the money.
Wellington District Court this morning heard how Martin had been approached by an undercover officer in May this year asking to buy $200 worth of methamphetamine.
It was on their third encounter when a deal was struck over a much larger amount of methamphetamine. But by this stage Martin had grown suspicious he was dealing with an undercover officer and decided to instead sell salt and still get the $1900 the methamphetamine was worth.
This all happened six months after the Masterton local had been released from prison, where he had been for more than a year because of similar drug charges.
Today Martin appeared in Wellington District Court for sentencing after earlier pleading guilty to six charges of supplying methamphetamine.
Before Judge Stephen Harrop defence lawyer Rob Stevens said Martin had always tried to do his best "but often falls short".
Even though he knew he was dealing with an undercover officer he pretended to sell the methamphetamine so he could get the money, Mr Stevens said.
"It's very clear that this man is at the very bottom level of the chain of supply."
Prosecutor Kate Feltham said although the largest of the three deals was actually only salt, Martin did plead guilty to supplying methamphetamine so he knew the intention was there.
In sentencing Martin, Judge Harrop said he did not see any remorse and Martin had a long list of drug, dishonesty and violence charges.
Although he was involved in only low level supply it was consistent, Judge Harrop said.
Martin was sentenced to two years and six months in prison.
- APNZ