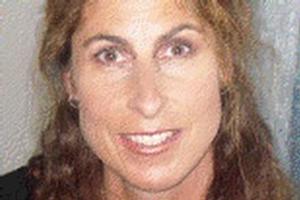 An early childhood worker has won her job back and $15,000 in damages plus lost wages, after being wrongfully accused of swearing at children while on holiday.
Justine McDonald had taken her Porse In-home Childcare company car on a camping holiday with her children at Kaiteriteri beach in the Nelson region when she had a "verbal disagreement" with some other campers about noise.
Three campers saw Ms McDonald's work car with the Porse logo on it and complained to the company in January.
One of the campers wrote to Porse and said Ms McDonald "was aggressively telling the children that her child was asleep and our kids could stop making any noise and she didn't want to put up with them talking again until 4am."
The letter writer, Jane Coultas went on to say that Ms McDonald confronted the parents of the children and the "discussion got very heated".
She is alleged to have told the father of the children that "she would knock on the caravan door and throw a bucket of water over him if it happened again."
"The woman, who I think was called Justine, then told us we should all f*** off back to Christchurch," Ms Coultas wrote.
Porse held a disciplinary hearing, and told Ms McDonald that they were concerned that the company's reputation had been damaged.
Ms McDonald said the complaints by the campers were "grossly inaccurate" and denied swearing or yelling at the children.
However, after two disciplinary meetings, Porse management found that Ms McDonald had yelled at and had frightened four children aged between six and 11 years.
They also found that Ms McDonald had told the father of one of the children that she would pour a bucket of water over his head if "there were further problems".
Ms McDonald was sacked but took her case to the Employment Relations Authority.
In his decision, received by APNZ today (Tue), authority member Phillip Cheyne found that Porse did not carry out a full investigation of what actually happened at the campground.
The authority also heard from Ms McDonald's friend, Paul Vuillermin, who was also at the campground and disagreed with some of the evidence from other campers.
He said Ms McDonald did swear at the father but it was a "flash in a pan" and the kind of friction which can develop between campers in crowded conditions.
He did not hear Ms McDonald swear at the children.
Mr Cheyne found that a reasonable employer would not have sacked Ms McDonald and ruled that she should get her job back, despite opposition from the company.
He also ruled that Ms McDonald should be awarded $15,000 for damages, plus three months' lost wages.
Ms McDonald told APNZ that it has been a stressful time.
"I'm just relieved that it's over. I'm happy my name has been cleared."
Ms McDonald's lawyer Anjela Sharma echoed her client's sentiment and said "It's been a long wait with a just outcome." She declined to comment further.
Porse has so far not returned phone calls.
- APNZ