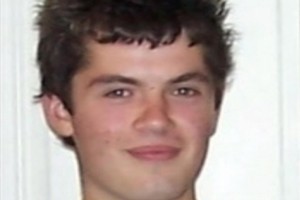 Police investigating the death of missing Christchurch teenager Hayden Miles have vowed not to "rush'' an ongoing graveyard scene examination where human remains were found yesterday.
Detective Senior Sergeant Tony Hill, heading `Operation Miles', said the scene examination is part of "an extensive and meticulous investigation'' at Ruru Lawn Cemetery in the Linwood area of the earthquake-hit city.
He refused to give details of when the search will be concluded, or comment on specific details of the investigation "as this forms part of the court process.''
Investigators are working with a forensic pathologist and a formal identification of "some remains'' recovered yesterday will be made in due course, police said today.
A spokeswoman said: "Hayden's family will continue to be updated of developments.''
Detective Inspector Virginia Le Bas, who has worked on the case from its early stages when Miles went missing on August 22, told APNZ police were restricted as to what they could say.
She said: "An arrest has already been made, so it's quite different from when we sometimes find a body or whatever and we can talk a lot more. But we're in a situation now where the arrests have already been made and it's all before the court. There isn't a lot more we can specifically discuss.''
Le Bas said it was difficult to estimate how long they would remain at Ruru Lawn Cemetery.
Three large police tents remained erected in the eastern corner of the cemetery today, as rain lashed the city. Activity at the scene has noticeably decreased since yesterday when police said human remains were recovered.
Le Bas said: "It's pretty hard to tell how long we'll be there. These guys (specialist officers) have been working out there in some pretty hot conditions for some period of time, so we have to make allowances for that too obviously.''
Private security guards continue to patrol the cemetery's perimeter. Mourners unconnected to the Miles case have been allowed admittance to the cemetery grounds but are told to keep their distance.
Miles was robbed of a cask of wine just hours before he was murdered, police allege.
A 27-year-old man appeared in court on Monday charged with his murder, and two others have been charged in relation to Hayden's disappearance.
An 18-year-old woman, granted name suppression, is accused of being an accessory after the fact, while a 35-year-old man is charged with robbing Hayden of a cask of wine on August 22 - the last day he was seen alive.
- APNZ