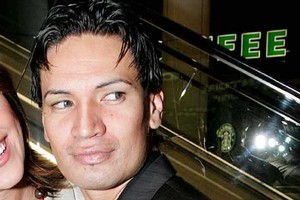 A former flatmate of a New Zealand man arrested after allegedly defrauding Queensland Health of $21 million has spoken of the lavish lifestyle of a social climbing "name dropper" with a taste for the high life.
But he said Hohepa Morehu-Barlow, originally from Thames, was a nice guy and the allegations were out of character.
The 36-year-old is accused of siphoning off funds destined for charities including the Royal Flying Doctor Service, the Cancer Council Queensland and the Cerebral Palsy League over two or three years while working as the financial manager for Queensland Health.
He was arrested at his home yesterday and remains in police custody in the Royal Brisbane Hospital.
Queensland Police Commissioner Bob Atkinson says detectives are hoping to interview the 36-year-old today.
"He can't be handed over to us until those medical issues are cleared and resolved,'' he says.
A man who lived with Morehu-Barlow, also known as Joel, in Teneriffe, Brisbane, suspected something dodgy was going on in 2007.
"He rented the apartment that we were in. He advertised for a flatmate online and I went through this rigorous interview process. He seemed to be attracted to my family connections so he said yes, I could live there," he told the Herald yesterday.
Morehu-Barlow was very interested in the fact the man had a relative working overseas in a diplomatic post. "His father was apparently this royal King of Tahiti or something. I always believed it until this weekend.
"He also said he'd lived in Paris and owned an apartment there. I think he liked the prestige ... He was a shameless name-dropper."
He began to suspect Morehu-Barlow was up to no good when he charged a washing machine repair to Queensland Health. "I remember it because it was really odd.
"He seemed to have a lot of corporate taxi vouchers as well that he used for social functions."
He said Morehu-Barlow liked all things expensive.
"He would often go down to Louis Vuitton and spend up. Apparently he had a family trust that was from the royal connections ... Just before I moved out he'd just bought a Porsche.
"He also had a lot of dinner parties and he bought a lot of alcohol. He liked expensive furniture. He was generous to [friends] he saw as glamorous, or who he could name-drop in social circles."
In 2007 Morehu-Barlow told his flatmates he had to return to New Zealand as his brother had committed suicide. The man believed Morehu-Barlow was deeply affected by that.
He believed Morehu-Barlow was a "good guy" and although he was angry he'd been sucked in by his lies, he also felt sorry for him.
Colleagues raised the alarm about Morehu-Barlow a year ago, but an internal investigation could not substantiate their complaint.
The Auditor-General failed to detect the fraud - said to be the biggest in the public sector in Queensland - two years running.
Last Thursday, an A$11 million ($14.5 million) hole in accounts was noticed by a departmental officer, who alerted police. Morehu-Barlow had been at work that day, but did not appear on Friday.
"It's very dishonest but I think ... he's a good person," the flatmate said. "I think he made a lot of things up and it just got too deep."
FRAUD ARREST
* Hohepa Morehu-Barlow has been arrested over $21 million missing from Queensland Health.
* He is accused of siphoning off funds destined for charities including the Royal Flying Doctor Service.
* Friends believed he was Tahitian royalty.
* The fraud is thought to be the biggest in the public sector in Queensland.