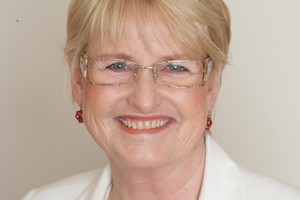 One of Auckland's smallest libraries will get a $6 million replacement in the Auckland Council's $45 million boost for West Auckland community facilities.
Ranui Library, which started out 11 years ago as a portable building, has only 200sq m of room for a community of 10,000.
The replacement will be four times bigger and will cater for a growing area with a high proportion of young people and low-income families without home computers.
Building is due to start in July for an opening in September 2013.
"I wish I could bring that forward because it is a shoebox, but the council purse strings only go so far," said Henderson-Massey Local Board chairwoman Vanessa Neeson.
Ranui is one of three library projects approved by the board for the Auckland Council's long-term budget and handed on by the former Waitakere City Council.
The others are a $27 million library and town square in the Massey North development to be called Westgate, and a $12 million library and community hall for Te Atatu Peninsula.
Mrs Neeson said council funding for Te Atatu Peninsula had been a long time on the books and was approved only after its building cost estimates were trimmed.
The peninsula now had 7500 residents.
Board member Brenda Brady said it worked hard to get the project locked in to the budget and had to reshuffle other works on the list to make up a $1.2 million shortfall.
"It will be a wonderful building for the community for all ages."
However, demolition of the present Te Atatu complex, which was supposed to have started this month, has been postponed six months.
This gives the council extra time to find alternative venues for groups.
"It's used every day and night so they will have to spread out over the area," said Nick Keating, of Te Atatu Peninsula Residents and Ratepayers Association.
"We are appreciative of the proposed community centre and look forward to working with the council to get the best result we can.
"But we are surprised that the board has approved $27 million for Westgate when Te Atatu Peninsula has struggled for nine years to get approval."
The former Te Atatu South library, closed in 2005 in a cost-cutting drive, may be used as a stand-in.