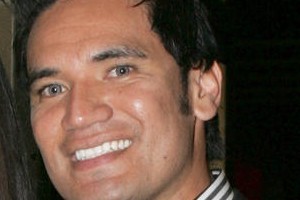 The $16 million a public servant allegedly stole from Queensland Health was destined for charity.
Hohepa Morehu-Barlow, also known as Joel Barlow, is wanted for questioning over the transfer of a small fortune in taxpayer dollars into private accounts.
The 36-year-old was the manager of the finance division of the Community Services Branch at Queensland Health.
He was in charge of allocating grant payments to not-for-profit groups such as Diabetes Queensland, the Royal Flying Doctor Service, the Cancer Council Queensland, the Cerebral Palsy League and the Mental Health Association Queensland, the Sunday Mail reports.
It is believed that sums of money that appeared to have been transferred to service providers were actually being transferred to a private account.
Health Minister Geoff Wilson has alleged that Mr Morehu-Barlow succeeded in defrauding the government by forging a signature.
One payment of $11 million was transferred in the past two weeks.
Mr Morehu-Barlow is reported to have been well-known in Brisbane society and to have claimed royal connections in Maori and Tahitian society.
Authorities say he has assets worth about $12 million, including an expensive apartment, luxury cars, and a substantial amount of cash in bank accounts.
Police, who started searching for Mr Morehu-Barlow on Thursday night, have notified all major ports and frozen his assets.
- AAP