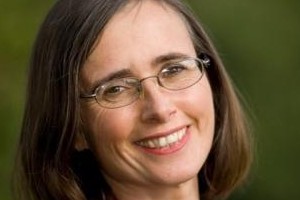 Green MP Mojo Mathers' election will raise the profile of deaf people and issues, Deaf Aotearoa says.
Ms Mathers was yesterday confirmed as the Green Party's 14th MP - all of whom are list MPs - after special votes were counted.
She is profoundly deaf after being starved of oxygen at birth.
Deaf Aotearoa chief executive Rachel Noble said Ms Mathers was a great role model to the deaf community and commended the Green Party leadership for ensuring there were no barriers for Ms Mathers in her quest to become an MP.
"Through her previous policy work for various organisations, Mojo has been a great ambassador in demonstrating that deaf people can do anything,'' Ms Noble said.
"In this new, challenging role, she will be able to promote the issues, like easy access to sign language interpreters, that stand in the way of so many deaf people fully achieving their potential.''
Other MPs would learn about deaf issues and the realities of life for deaf people simply by working alongside Ms Mathers, Ms Noble said.
Ms Mathers said she was looking forward to the first day of Parliament, on December 20, when she would become New Zealand's first deaf MP and only the fifth in the world.
"There are many barriers to democratic participation for disabled people. I hope my presence in Parliament will result in improved accessibility and access to political information for everyone, including those with a hearing impairment,'' she said.
Ms Mathers, a mother of three, has a Masters with Distinction in conservation forestry, has worked as a parliamentary advisor for water issues and was a joint owner of a small business offering forestry management services.
- APNZ