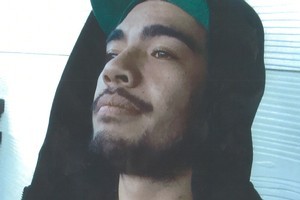 The man who organised the fatal bashing of his niece's partner is expected to be freed on parole early next year - just 10 months into his three year sentence, a report says.
Sean Hawke, 51, and his sister Susan Laura Bragger paid gang member Ainsley Brent Anderson $3500 to attack Raymond "Son" Piper, the partner of Bragger's daughter, to teach him a lesson as he had "disrespected the family".
But Anderson brutally stabbed Mr Piper to death and buried him in a remote grave near Paraparaumu, on the Kapiti Coast.
Anderson was sentenced to life imprisonment in November last year, and in February Hawke and Bragger were sentenced to three years' prison after pleading guilty to conspiring to cause Mr Piper grievous bodily harm.
However the Parole Board has determined Hawke is no longer an undue risk and because he's served a third of his sentence he is eligible for parole.
The chairman of the Parole Board, Judge Sir David Carruthers, said while he understands the shock the decision will cause for the victim's family, the board must abide by the law.
"If we come to the view that someone is not going to be an undue risk, the law requires us to release them. It's as simple as that," Judge Sir David Carruthers told the Dominion Post.
"We still have the third rule in New Zealand, unless the court specifies differently. If you've done a third of the sentence, we must see you by law for parole to be considered."
Bragger has also appeared in front of the board recently, however has had here parole declined, the Dominion Post reported.
Mr Piper's partner Hanna Lark told the paper it was too early for Hawke to be released.
"He was only sentenced in February. He has not spent enough time in jail. We are still grieving the loss of Son and still dealing with everything that happened."
Hawke will have a curfew on his released and will have restrictions on where he can live.

- Herald Online staff