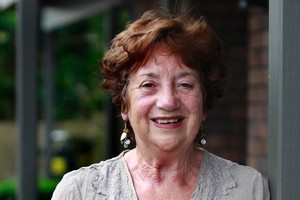 A lavish dinner with friends and family has always been part of the Christmas tradition for Christina Windram of Birkenhead - but not this year.
The 69-year-old bed and breakfast operator says "it just doesn't seem right" to be "throwing money away" in a year when business has been tough and reports of rising household debts have increased.
Mrs Windram is instead planning to give money to the Auckland City Mission or buy Christmas presents for needy children.
"We're definitely cutting back and I think the time where we keep spending more every Christmas to better the last one is a thing of the past," she said.
A survey commissioned by Sorted found that Mrs Windram was not alone, with two-thirds of those polled saying they were planning to spend no more this festive season than the last one.
Research released today found 68 per cent intended to spend the same or less on presents, holidays, travel, food and alcohol than they did last Christmas, with only 24 per cent indicating they intended to spend more.
Mandy Hill, whose partner has lost his job, is another Kiwi who is planning to break with tradition to save some money this year - having a barbecue instead of hosting their usual Christmas dinner party.
"We've still got to celebrate the season, but we've looked at our Christmas past and found that most of our money went on drinks.
"People tend to drink less at a barbecue than dinner and that's going to mean we'll probably be spending half of what we did last year," Ms Hill said.
The Neilsen survey polled 710 people between November 10 and 16, many of whom said they would think twice about using their credit card.
About 55 per cent of respondents said they were not intending to use their credit card, get an overdraft, use hire purchase or a personal loan, compared with 31 per cent who said they would.
Retirement Commissioner Diana Crossan said this was "great news".
"Leaving the credit card at home and paying with cash helps avoid the painful New Year debt hangover that can take months to pay off," she said.
Ms Crossan said the message to spend carefully and avoid debt seemed to be getting through and it was encouraging that Kiwis were planning to keep a lid on Christmas spending.
"People tend to overspend at Christmas and get into debt to pay for it," she said.
"Christmas is a time of generosity, giving and good times with family and friends. But this year, it looks like people are planning to be more careful about how they spend their money."
Ms Crossan advised people to design a Christmas money plan, including what presents to buy and for whom, asking everyone to pitch in for meals and share the plan with friends and family so everyone would have the same expectations.
"No one wants those close to them to get into a dumb debt for the sake of a lavish dinner, expensive gift or holiday," she said.
Ms Crossan said rising food and energy prices as well as job losses had hit many Kiwis hard this year but many were working hard to stay out of debt.
Sorted, best known for its website sorted.org.nz, is backed by the commission and provides free information for New Zealanders to make informed financial decisions.