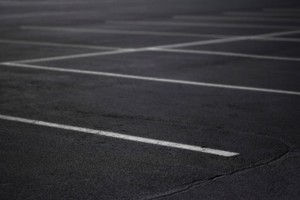 Auckland Transport has agreed to make parking spaces available on city streets for a car-sharing scheme aimed at curbing private vehicle ownership.
The council organisation confirmed yesterday that it would designate 10 free on-street parking spaces for the exclusive use of the car-sharing company Cityhop, which has more than 500 subscribers including Government departments and universities.
Cityhop co-founder Victoria Carter, a former Auckland City Council member, said she was thrilled about the breakthrough and intended stationing cars from her 25-vehicle fleet at three initial sites from Thursday.
Members of the scheme, who include more than 450 individuals and 70 companies, have until now had to collect cars for hire for $15 an hour from council parking buildings where Cityhop had to pay for spaces.
Auckland Transport's agreement to an 18-month trial partnership with Cityhop means members will also be able to pick up cars initially from three sites, at the Ponsonby end of Williamson Ave, about half-way up College Hill, and near TVNZ on Hobson St.
Parking and operations manager Eunan Cleary said that was in acknowledgement of car-sharing as "a legitimate part of the transport mix".
His organisation was satisfied it would encourage greater use of public transport and reduced car ownership.
In return for the free spaces, which will be like taxi ranks, Cityhop must provide Auckland Transport with regular reports on its members' travel habits and usage rates for each car.
Ms Carter said the scheme complemented public transport, allowing members to catch trains, buses or ferries to work in the knowledge that cars would be available for errands if needed during the day.
Owning vehicles just encouraged people to drive, while car-sharing provided "emergency wheels" for those prepared to limit their use.
"People who car-share find they drive less and businesses find they don't need fleet cars."
She said car-sharing was well-established in Australia, where Sydney provided a trial with 10 dedicated on-street parking spaces in 2007 for a scheme which had since grown to 4000 members using almost 200 spaces.