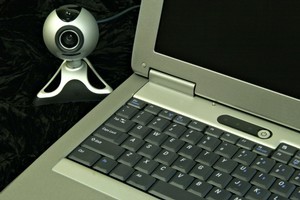 Like many mums, Melissa Abraham wants to show off her kids by posting photos on Facebook - but little did she know they could be accessed by creeps trawling the internet.
There are pictures of Conner, 3, playing in his pyjamas and Lachlan, 5, at Rainbow's End during a family holiday. To family and friends the photos are adorable but the website Take This Lollipop shows how they would be perfect for groomers.
The international website - with nine million fans - takes Facebook users on a virtual tour as an internet paedophile or stalker rummages through the user's account.
The video ends with the man, in a mentally unstable condition, driving to the family's home - with their picture taped to the dashboard.
"It completely creeped me out, it was so realistic, I didn't even want to watch it all," Abraham, 25, said.
"As soon as it showed the photos, particularly photos of my kids, it really hit home about how possible it was for someone to do that.
It made me think twice about putting up photos of my kids because I put them up there for my friends and family to see. I never thought that unsavoury people could also view them."
The website's existence reached New Zealand's social media weeks before Christchurch man Cameron Stuart Hone, 27, was arrested. Police alleged he sent men naked images of a woman before requesting to see their explicit photos.
He was charged with sexual exploitation, obtaining by deception and sexual grooming through online internet contact.
Sergeant John Michael, of the Online Child Exploitation Agency, said of the site: "It is ironic that to gain access you had to allow it to access your Facebook profile, including friends lists and photos."
Netsafe's chief technology officer, Sean Lyons, said the website was a creative way to make people aware of dangers associated with social networking.
The website is www.takethislollipop.com