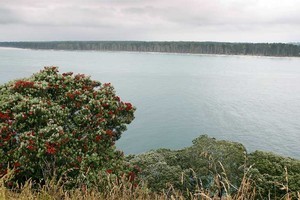 A legal battle between iwi and a developer seeking to subdivide part of Matakana Island in the Bay of Plenty has taken a new turn.
Iwi were last month elated when an Environment Court judge quashed a council ruling allowing Blakely Pacific to divide nearly 50 properties on the island which shelters Tauranga Harbour.
Blakely Pacific, a subsidiary of US forestry giant Port Blakely, has investments in several New Zealand forestry properties. It considers its commercial forest on Matakana has become financially unsustainable.
In 2009, the Western Bay of Plenty District Council signed off on its proposed subdivision stretching 7km up the island.
But the decision was fought in the Environment Court by the island's tangata whenua, Nga Hapu o te Moutere o Matakana, and Te Runanga o Ngai Te Rangi, until Judge Jeff Smith backed the iwi in his decision on November 4. Donna Poka, who represented the iwi, said it was a victory and that it felt "a bit like a break from the siege we are in".
Maori were concerned the development would impact on the environment and iwi ancestral roots.
This week, the battle began anew as Blakely Pacific lodged a new appeal with the High Court.
Blakely Pacific's New Zealand-based managing director Phil Taylor said the case may not be heard in court until half-way through next year.
"It's one issue of many, but it is one issue where we agree to disagree - there are a lot of areas [where] we do agree and work closely with the community," he said yesterday.
"We believe it's worthwhile taking a second look at this process and what we are promoting ... and of course the judicial system allows us to do that."
Mr Taylor said the company had undertaken extensive consultation that found the environment was appropriate for development.
Ms Poka declined to comment.