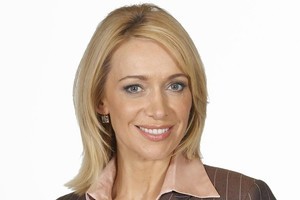 Rugby dominated television ratings this year and home-grown reality shows followed right behind to make up most of the rest of the rankings.
Nielsen's list of top 50 television programmes for the year shows the Rugby World Cup finals eclipsed the top non-rugby show, Border Security, by almost three times.
The top 16 shows by total audience were World Cup matches.
The rankings then move on to a rout by TV One, though media analyst Martin Gillman noted this was skewed by the channel's overwhelming popularity among older viewers.
"If you eliminate the 65-plus audience it changes it dramatically. TV One so dominates in 60-plus that it wipes everything else out. For overall popularity, that's fair enough. But if you look at commercial it comes to TV2 as the number one channel," Mr Gillman said.
"Commercial audiences are ultimately 25 to 64, and that's what you've got to look at."
Nevertheless, the clear trend was towards reality shows, as both Border Security and its reruns charted high. Piha Rescue, Dog Squad and Police Ten 7 also proved popular.
"The general decline in audiences is going to be among what people would qualify as quality programming, and it's going instead towards real-life, peek-into-other-people's-lives [shows], which have been proven successes," Mr Gillman said.
"Entertainment has moved from drama to real-life situations. That tends to be driving most of the changes."
Among non-rugby shows, the second most popular was the Sunday Theatre biopic on Billy T. James, followed by TV One's royal wedding special.
The Food Truck, Marcus Lush's Northland travel show North and One News followed.
"The other trend is New Zealand-made productions are the ones that are doing really well. Stories about New Zealand, looking into people's lives, fly-on-the-wall type of thing," Mr Gillman said.
"Border Security is local - some of it was, anyway.
"Local productions won out over imported ones, and Australian shows over American." But news was not part of the trend towards depicting "real life".
"News is a genre that's not really growing, and there's some evidence that over the election period people were a bit news-ed out."