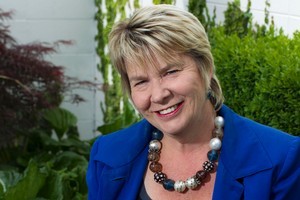 The Christchurch Central electorate will have wait until December 10 to find out who their MP will be, but they're not the only ones.
Remarkably the traditionally Labour seat ended on a dead-heat, with both Labour incumbent Brendan Burns and National rival receiving 10,943 votes.
Mr Burns and Ms Wagner will be sweating on the special votes, although just how many special votes there are will not be known until they have all been collated.
In 2008, Mr Burns captured 2,909 special votes, compared to 2,841 for Ms Wagner.
Other electorates where results could possibly change with special votes - although it is very unlikely - include Waitakere, Waimakariri, Auckland Central, and Tamaki Makaurau.
While the lead for Waitakere see-sawed between National incumbent Paula Bennett and Labour's Carmel Sepuloni throughout election night, Ms Bennett ended up with a 349 lead.
Against Labour's Lynne Pillay three years ago, Ms Bennett obtained 2359 special votes, 214 less than Ms Pillay's 2573.
After election night, National's Kate Wilkinson has only a 395 vote lead over Labour's Clayton Cosgrove in Waimakariri, but she should feel confident. Three years ago Mr Cosgrove won the seat by a 390 vote majority, but the special votes favoured Ms Wilkinson by 2823 to 2399.
Nikki Kaye appears to have also retained her Auckland Central seat over Labour's Jacinda Ardern, with her 535 vote margin unlikely to lost with the counting of special votes. Against Labour's Judith Tizard three years ago, Ms Kaye won 4097 special votes compared to Ms Tizard's 3535.
Maori Party co-leader Pita Sharples has a 746 vote lead over Labour's Shane Jones in the Tamaki Makaurau seat. Three years ago against Louisa Wall, Mr Sharples won 3037 special votes, compared to 1122 for Ms Wall, but as he did win the overall vote by 7540, the comparison does not apply.
Special votes include those from overseas, those cast by people not on the printed electoral roll and those from people who were not in their electorate when they cast their ballot.