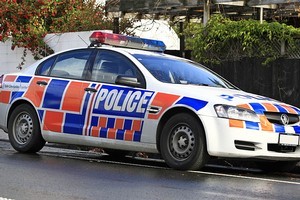 A woman will appear in court today charged in connection with a "brutal'' kidnapping near Queenstown in which a man was allegedly attacked by a group of "thugs'' with a meat cleaver.
Police said the 28-year-old victim was encouraged to meet a person he knew at the intersection of Crown Range Rd and State Highway 6 in the early hours of Saturday morning.
He was allegedly set upon by a group of males, most of them wearing balaclavas, with two of them believed to be carrying a machete and a meat cleaver.
The victim was allegedly subject to a "sustained and brutal'' attack in which a blade was held to his throat before he was bundled into the back of a yellow Toyota and driven from the scene at high speed.
He was then dumped on the side of the road in nearby Arrowtown; cut, bruised and with suspected concussion.
He spent the night at Queenstown Lakes District Hospital for observation.
The attackers were of European descent, relatively tall and with "skinhead''-style haircuts, said police.
One of them, who was not wearing a balaclava, wore a black T-shirt with "Misfits'' written across the front.
Police believe the group had travelled to the scene in a white four door saloon car, which was seen in the area shortly before the attack.
A 20-year-old woman is expected to appear in Queenstown District Court today charged with aggravated wounding, kidnapping and reckless driving.
Detective Sergeant Brian Cameron said police were following strong leads and had seized a number of items from the scene which were being forensically examined.
"This was a premeditated and cowardly attack with the victim effectively ambushed and given no opportunity to defend himself. I would expect that the community will be as shocked as police that such a violent incident should take place and will join with police in identifying these thugs and bringing them to justice.
"These people will likely have bragged to someone about their actions or it may be that the description of the T-Shirt, emblazoned with the word 'Misfits', rings a bell.
Regardless, if you have any information that may lead to the identification of those responsible for this attack, police want to hear from you".
Anyone with information can contact Queenstown Police on 03 441 1600 or, should they wish to remain anonymous, call Crimestoppers on 0800 555 111.

- APNZ