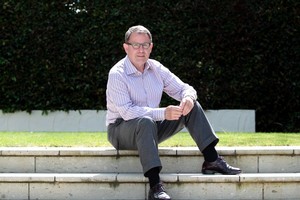 One o'clock, United Future; two o'clock, Act; three o'clock, the Maori Party ... it is politics' version of speed-dating.
It might take a bit longer than the three one-hour-long meetings John Key has scheduled for this afternoon to nail down the detail in the confidence and supply agreements necessary for National to continue to rule as a minority Government. But not that much longer.
John Key wasted little time putting a Government together in 2008. He seems determined to take even less time this time.
It helps that the political match-making - with the exception of Act's John Banks - involves the same partners National has been cohabiting with for the past three years.
Banks, though, needs no reminding that Epsom voters have returned him to Parliament as a surrogate National MP with the sole purpose of backing that party. The only question with United Future's Peter Dunne is which ministerial portfolio he will get.
The Maori Party was playing harder to get yesterday, refusing to commit to backing National. However, comments by co-leaders Tariana Turia and Pita Sharples indicated they will stick with National.
And why wouldn't they? They either join up with National - securing portfolios, policy concessions and the ability to push for the implementation of their policies - or they sit in irrelevance in shark-infested Opposition, their identity swamped, and outgunned by Labour and Hone Harawira's Mana Party desperate to get their hands on what's left of the Maori Party's votes.
It is no contest. The Maori Party also has more leverage this time. Unlike in 2008, National could really do with the Maori Party on board as insurance. National has a two-seat cushion with Banks and Dunne. But both are electorate MPs. If they fell under the proverbial bus, that would prompt byelections - rather than their being replaced by list MPs.
The Prime Minister was very keen yesterday to stress it was very much business as usual; that the Government would be as "balanced" and "moderate" as the last one.
Key can say that with confidence now. Saturday's result may have seen National fall frustratingly short of an absolute majority, which would have enabled the party to govern alone. But there were compensating factors.
While Key could have done with Act bringing a second MP into Parliament, that MP would have been Don Brash. Key will now be spared endless lectures from his right on why he should be adopting policies he considers to be anathema.
Key's other good fortune is that - barring some dreadful meltdown of National's partners - New Zealand First will hold no sway over National. Peters has marched his followers into his Promised (Waste)Land of Opposition. He was gambling on the numbers in Parliament falling his way. They haven't. Peters will have to be content with the baubles of Opposition.
Except there aren't any. Just ask Labour.
That party has suffered its worst defeat since 1928, shedding more than 165,000 votes compared to election night in 2008. The result is so bad that it is impossible for Phil Goff to stay on as leader despite his good performance in the election campaign.
The party may lack for an obvious successor who could do any better. But the chalice is now further poisoned. Whoever takes over knows Labour may well now be staring down the barrel of at least six years in Opposition.