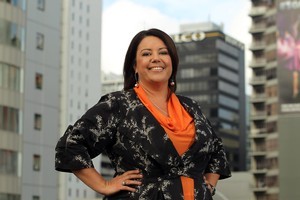 Paula Bennett has held the Waitakere seat with a 349 majority, but with more than 3400 special votes to be counted, she is not celebrating just yet.
On election night, the lead swung between the National incumbent and Labour list MP Carmel Sepuloni.
Yesterday, Ms Bennett told the Herald it was one of the most nerve-racking evenings of her life.
"It jumped around and I suppose the West is really dependent on which booth is coming in because it's so diverse ... It was definitely an up-and-down evening," she said. "I feel like I've won it and I do think there is enough of a buffer there but no, I'm not cracking open the champagne yet."
Ms Sepuloni spent Saturday night with about 100 friends, relatives and supporters as the results came in.
At one stage, when she was leading by 371 votes, the crowd was cheering and yelling in encouragement.
However, as the votes swung in Ms Bennett's favour, the mood became sombre.
Towards the end, when Ms Bennett was leading by about 700 votes, one of Ms Sepuloni's office workers wiped tears from her eyes, prompting the Labour candidate to tell supporters: "Hey guys, don't be down and out. We have fought a really good fight but if it ends up being bad then that's life and we know we did a really good job."
The final result gave hope.
"We are not going to concede yet," Ms Sepuloni said, "because there are over 3000 special votes that have not been counted yet in this electorate."
She told the Herald said her team had worked hard on addressing Waitakere's low voter turnout and in helping to ensure special votes were cast.
With that in mind, she was hoping enough special votes would swing things her way. But if not, she said she would not be gone for good. Despite not being high enough on the list to get back into Parliament, Ms Sepuloni said she would fight for the seat again in three years' time.