National's election victory means different things to different Aucklanders. John Weekes talks to citizens on the issues the election has solved - or posed - for them such as transport, jobs and a capital gains tax.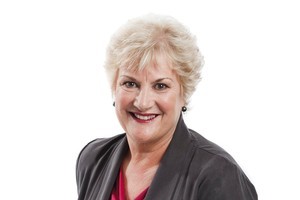 In Wellington Labour held back the country's blue tide as fears of job losses loom over the city's legion of public servants.
The capital's red fortress held strong yesterday despite the country opting to return Prime Minister John Key and his National Party to power.
Labour stalwarts Annette King, Trevor Mallard and Grant Robertson comfortably retained their seats, defeating National Party contenders Chris Finlayson, Paul Quinn and Paul Foster-Bell in Rongotai, Hutt South and Wellington Central respectively, while Chris Hipkins comfortably held Rimutaka from National challenger Jonathan Fletcher.
The only unsuccessful Labour candidate was Charles Chauvel in the hotly contested Ohariu electorate, home to many civil servants, where he could not prevent sitting MP and United Future leader Peter Dunne winning the seat for a ninth term.
Almost 2400 public sector jobs have been cut since Key took the helm in 2008 and State Services Minister Tony Ryall signalled this month further jobs would go over the next three years if National was returned to power.
A cap on core public service jobs would remain but drop to the current staff level and it would be up to public sector bosses to make decisions about staffing with no new money given to run departments, Ryall said.
"[It's] a very clear signal that we've got to keep focusing on back office administrative costs, get those down so we can free up resources for the front line."
Labour slammed the move, with party state services spokeswoman Ruth Dyson promising Labour would rebuild frontline services which had been "systematically run down under National".
Robertson said there were real fears over job security among the city's large public servant population.
"Absolutely [people are worried]. It's been raised at most of the public meetings."
It was not just about jobs being lost, but also about developing new ones.
"We would like to see more investment in research, we've got the Crown research institutes based in the Wellington region."
Foster-Bell said National wanted to "create and protect" more jobs in sectors like film-making and IT.
"You make money selling products overseas, not to yourself."
Frontline public servants had been protected from cuts, he said.
The controversial Basin Reserve flyover may have also cost National votes in Wellington.
Robertson said Labour preferred to build an underpass, but Foster-Bell said the flyover, part of the Levin to Wellington Road of National Significance, "has to be done to get the city moving".
Transport was also a leading platform in the closely contested battle between former union boss and Labour Party president Andrew Little and National MP Jonathan Young in New Plymouth.
Young won that battle yesterday.
Much debate was centred on the need to widen the Waiwhakaiho Bridge, the main northern exit out of the city.
Young said he would "absolutely make it happen" in the next three years.
Voters were also divided in Palmerston North, where sitting MP Iain Lees-Galloway defended his 2008 majority over National candidate Leonie Hapeta.
Criticism over National's plan to introduce National Standards in schools next year failed to stop Anne Tolley holding off Labour's Moana Mackey to win a third term in the East Coast seat.